Fano – Sail'Solutions, official RigPro dealer for Italy and distributor of brands such as Southern Spars, Haall Spars and FutureFibres, consolidates its team of super-specialized riggers in view of important professional challenges expected over the next few months.
Francesco Pizzuto, leader of Sail'Solutions-RigPro Italy, explains: "The slowtimes of the pandemic are fortunately a memory and the pace of recovery is becoming interesting. Customers show a different urgency than in the past, the market, in particular that of maxi yacht, has been revived and events such as the America's Cup, scheduled for Barcelona, ​​will bring with them new opportunities. It is no news that the most beautiful yachts in the world tend to come together to celebrate the finals of the America's Cup. a lot of movement in those parts in the months to come and as RigPro Itay we want to be able to count on a team that is always ready to intervene. This is a double guarantee: for us to be able to face any eventuality without being short of resources, for customers to have time activities which will be accompanied by what we consider ordinary: already in the first months of next year we will follow the launch and the rigging of some important maxi and the king fitting of some prestigious hulls".
The senior riggers Fabrizio Lisco, whose experience will allow him to coordinate the working group as Project Manager, and Davide Sogiu, team manager in the world of the Superyachts, therefore become part of the Sail'Solutions-RigPro Italy staff. The position of Luca Pizzuto is also consolidated, whose roles will range from rigger to back office assistant. Other names that gravitate in the orbit of Sail'Solutions-RigPro Italy are those of the COO Daniele Raddavero, of the Project Manager Alessio Zucchi, specialized in Superyachts, of the riggers Davide Venturuzzo and Bruno Baccherini, of the customer service manager Patrick Pollidori, the office manager Elisa Simoncini and the head of administration Sara Ridolfi.
Riva di Traiano – Si è chiusa portando belle soddisfazioni per i clienti di Sail'Solutions-RigPro Italy l'edizione 2022 della Garmin Roma xTutti, classica del calendario alturiero nazionale organizzata dal Circolo Nautico Riva di Traiano che quest'anno ha dovuto fare i conti con condizioni severe.
Nel raggruppamento IRC, dove a imporsi in compensato è stato il Sun Fast 3600 Lunatika di Guido Baroni, i line honors in tempo reale e la seconda piazza sono andate al Mylius 60CK Cippa Lippa X di Guido Paolo Gamucci, scafo che nel corso dell'inverno ha subito importanti modifiche all'albero eseguite da parte degli Specialist di Sail'Solutions-RigPro Italy e che, solo pochi giorni prima della partenza, era stato rialberato dallo stesso personale, incaricato anche di curarne il tuning, come sottolinea il leader di RigPro Italy, Francesco Pizzuto: "Quello che ci ha legato a questo bellissimo Mylius 60 CK è stato un progetto di upgrade delle geometrie del piano velico e un programma di manutenzione ordinaria e straordinaria tipici di scafi cruiser-racer del genere. Terminate le manutenzioni, eseguite sempre a stretto contatto con il sailing team e con la veleria, ci siamo dedicati al fine tuning dell'albero, con l'obiettivo di raggiungere il massimo delle performance nel minor tempo possibile e a giudicare dai risultati, non possiamo che essere soddisfatti di quanto fatto: aiutare i nostri committenti a centrare i risultati desiderati è per noi motivo di grande orgoglio".
Una serie di attività condotte sotto la supervisione di Francesco Valla, Race Captain e Project Manager di Cippa Lippa X, che ha commentato: "Nel completamento del nostro progetto, Sail'Solutions-RigPro Italy ci ha supportato nelle scelte tecniche e nelle esecuzioni pratiche necessarie per arrivare a un più alto livello di sicurezza e performance. Oltre a godere di un bagaglio di esperienza fuori dal comune, particolarmente importante dal nostro punto di vista è stata la capacità dei tecnici di decodificare le sensazioni dei velisti del racing team per definire un assetto che meglio si presta al tipo di navigazione che il team di Cippa Lippa X ha in animo di fare. Proprio questo aspetto è fondamentalei, perchè solo una sinergia proattiva può condurre a risultati solidi e costanti nel tempo e i risultati ottenuti alla Roma xTutti raccontano di come il percorso sia stato netto".
Soddisfazioni per Sail'Solutions-RigPro Italy sono arrivate pure dal raggruppamento ORC, dove a imporsi è stato il Coockson 50 TestaCuoreRace di Riccardo Ciciriello con oltre due ore e mezzo di margine sul citato Lunatika: anche in questo caso, durante il periodo invernale a prendersi cura delle manutenzioni e del tuning relativo allo scafo di Ciciriello, del suo albero Hall Spars e del suo sartiame ECSix prodotto da Future Fibres è stato il personale di RigPro Italy.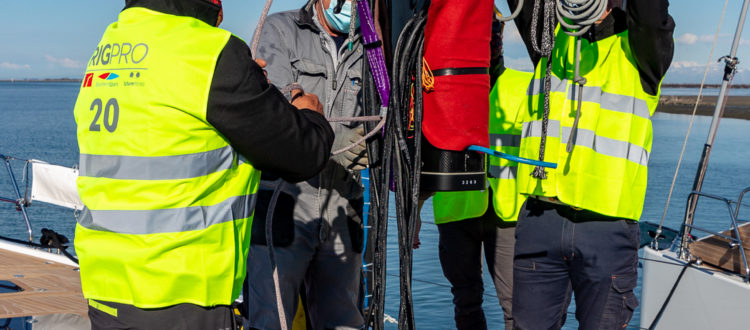 Fano (PU) – Known to most for the services and the stepping performed in the Maxi universe, Sail'Solutions-RigPro Italy represents the universal solution for those who need advice, maintenance or an upgrade the rig of their sail boat. A solution...
Read More →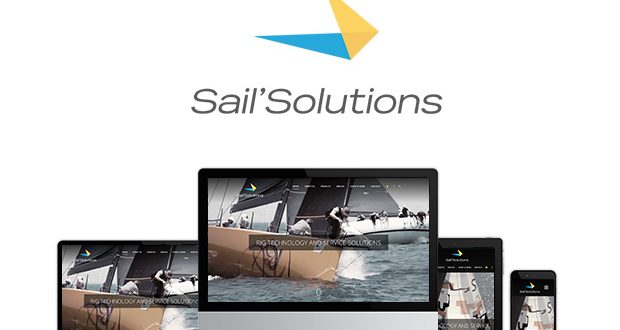 Finally the new web site dedicated to our company is online. Graphic restyling and a new content strategy to give value to corporate identity and to highlight our services. Know how acquired in the sector consolidated experience and highly qualified...
Read More →